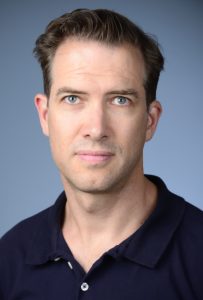 Jeroen Saeij: I am interested in host-pathogen interactions and the genetics of susceptibility to infectious disease. As a Ph.D. student I studied the genetics of resistance of carp to infection with blood flagellates (Trypanosoma carassii and Trypanoplasma borelli) in Geert Wiegertjes' lab at Wageningen University in The Netherlands. As a postdoctoral fellow in John Boothroyd's lab at Stanford, I studied the genetics of Toxoplasma strain differences in virulence and modulation of the host cell. During my time in the Boothroyd lab, I showed that some Toxoplasma secreted rhoptry kinases determine strain differences in virulence while others are involved in modulation of host signaling pathways (Saeij et al. 2007 Nature; Saeij et al. 2006 Science). I started my own lab at MIT in 2007 and I received tenure at MIT in 2014. Currently I am a full professor at the Department of Pathology, Microbiology & Immunology at The University of California, Davis. My group studies host-parasite interactions with a focus on the modulation of the host cell by Toxoplasma secreted ROP and GRA effectors. We have recently used CRISPR/Cas9 Toxoplasma loss-of-function screens to identify novel Toxoplasma genes that mediate in vivo fitness or fitness in naive or interferon-gamma stimulated rat, murine or human cells.
I strongly believe that a lab with people from different backgrounds and countries contributes to the stimulating environment that is necessary to keep our research innovative. I therefore try to create a diverse and inclusive lab environment with an open culture, where people can bring up new ideas and new ways of thinking. Everybody that is excited about host-parasite interactions regardless of race, ethnicity, sexual orientation or gender identification, age, physical abilities, economic status, nationality, or immigration status is welcome in the Saeij lab.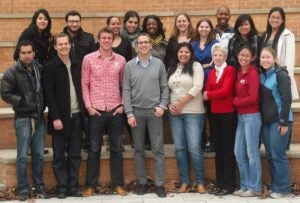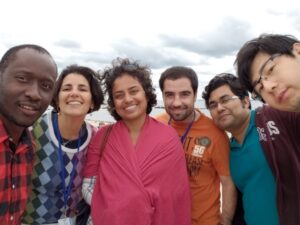 Current Saeijlab members:
Postdocs

:

Mebratu Bitew: Is using CRISPR/Cas9 synthetic lethality screens to identify Toxoplasma genes that are synthetically lethal/sick with specific Toxoplasma genes (e.g., GRA17).

Qinli Liang: Following up on hits from our CRISPR/Cas9 screens.

Caroline De Moraes De Siqueira: Following up on hits from our CRISPR/Cas9 screens.

Rosalba Cruz Miron: Following up on hits from our CRISPR/Cas9 screens.
Graduate Students

:

Pavel Morales: Integrative Pathobiology graduate group. Is determining how the secreted Toxoplasma rhoptry effector TgWIP modulates Dendritic Cells to enhance its dissemination.

Felipe Rodriguez: Immunology Graduate group. Is determining how Toxoplasma is recognized by human immune cells.
Undergraduate Students

:
Previous Saeijlab members:
Postdocs

:

Kirk Jensen: Currently an Associate Professor at UC Merced.

Mariane Melo: Currently the Director of Translational research at Greenlight Biosciences.

Ana Camejo: Currently Global Medical Director of Rare Disease at Alnylam Pharmaceuticals.

Daniel Gold: Currently an Assistant Professor of Biological Sciences at St.Edward's University.

Mussa Hassan: Currently an Assistant Professor/Tenure Track Fellow at University of Edinburgh.

Cynthia Cordeiro: Currently an Ophthalmologist in Campos Brazil.

Eleni Konstantinou: Currently a Clinical Ocular oncology fellow Medical retina fellow at Wills Eye Hospital.

Shruthi Krishnamurthy: Currently a Business Development and Licensing Manager I at Mass General Brigham Innovation.

Tatiana Paredes-Santos: Currently a Scientist at Agilent Technologies.

Lamba Omar Sangaré: Currently an Assistant Professor at Texas A&M University.

Debanjan Mukhopadhyay: Currently a Assistant Professor at the Institute of Health Science, Presidency University, Kolkata.

David Arranz-Solís: Currently a fellow at the Complutense University of Madrid Faculty of Veterinary, Madrid, Spain.

Yifan Wang: NIAID K99/R00 awardee (2021). Currently assistant Professor at the Department of Microbiology and Immunology at the University of Michigan.

Parag Maru: Specialist in Molecular Biology at Aurigene Pharmaceutical Services Limited.
Graduate Students

:

Emily Rosowski: After graduating from MIT, Emily did a postdoc at Anna Huttenlocher's lab at UW-Madison. Emily is currently an Assistant Professor at Clemson University.

Diana Lu: Currently Managing Partner at consulting firm Cross River Strategies, LLC.

Kimberly Cirelli: After graduating from MIT, Kimberly did a postdoc at Shane Crotty's lab at the La Jolla Institute for Immunology. Kimberly is currently a Senior Scientist at TScan Therapeutics.

Wendy Niedelman: Currently a Senior Medical Writer at the Vaniam Group.

Ninghan Yang: Currently a Scientist at Merck.

Renee McKell: After obtaining her Master's at MIT, Renee moved to New York. Renee is currently a Scientific Project Manager, Research and Innovation at Nutrafol.

Benjamin Waldman: When Jeroen Saeij moved from MIT to UC Davis, Benjamin Waldman moved to the Lourido Lab at the Whitehead Institute. Benjamin is currently a postdoc at Jan Carette's lab at Stanford University.

Samuel Minot: After two years at MIT, Samuel moved to The University of Pennsylvania. Samuel is currently a scientist at the Fred Hutchinson Cancer Research Center.
Undergraduate Students

:

Lauren Rodda (MIT, Amgen Scholar), Stephanie Lin (MIT), Quynh Nguyen (MIT), Oscar Sosa (MIT), Kenneth Hu (MIT, Amgen Scholar), Carolina de la Puente (Amgen Scholar), Kiva Mcfetridge (Amgen Scholar), Dordaneh Sugano (MIT), Natalle Yu (MIT), Ana Huertas (UCD), Maria Navarro Nunez (UCD), Carolina Gomez (UCD), Alyssa Amezquita (UCD).
Visiting Students

:

Yiding Wang, Markeiya Polite, Rogier Gaiser, Lara Cornel, Erwan Boedec, Joris Sprokholt, Patricio Barros, Brittany Castagna, Rizwan Muhammad Hafiz, Wing Yan Leung, Laura van Eyndhoven, Tjitse van der Molen